Finding the right glasses can be a journey.
You've just seen your optometrist, and you have your updated eyeglass prescription. But now you're wondering what frames best suit your style, personality, and face shape. Have you considered Asian-fit glasses?
These frames feature a special design customized for unique facial features to help you wear glasses more comfortably and securely. Your style is personal, and you should have glasses to match without compromising comfort.
Let's take a closer look at Asian-fit glasses and explore CARIN eyewear to see if they're a good fit for you.
A Closer Look at Asian-Fit Glasses
Eyeglasses and sunglasses don't all come in one size. The world is diverse and expansive, and there are many facial features that a pair of glasses must complement and fit comfortably.
We are all familiar with the standard-fit frames with standard features like:
Fixed nose pieces that can't be adjusted
Long, straight, & narrow temple arms
A narrow nose bridge
Asian-fit glasses are designed to fit certain features more comfortably by providing:
A lower, wider nose bridge
Larger, higher nose pads that can be adjusted
Shorter, wider, & slightly tilted lenses
Wider & slightly curved temple arms
Anyone from any background can have these features, and certainly there's a range of diverse features among those with Asian heritage. If your glasses always slip down your nose or your glasses arms pinch, why not try on Asian-fit glasses to see if they're more comfortable.
CARIN Eyewear
If you're a K-pop fan, CARIN eyewear might be the glasses for you! CARIN eyewear is made in South Korea and inspired by the style of your favorite K-pop and K-drama stars. CARIN is a trendy brand popular among K-pop fans and artists, and now you can find your personal style through them.
CARIN is a modern Scandinavian-inspired brand that prioritizes simplicity and classic details to let your inherent beauty speak for itself!
Browse our wide variety of frame styles and sunglasses on our website to find the aesthetic that meets your style needs.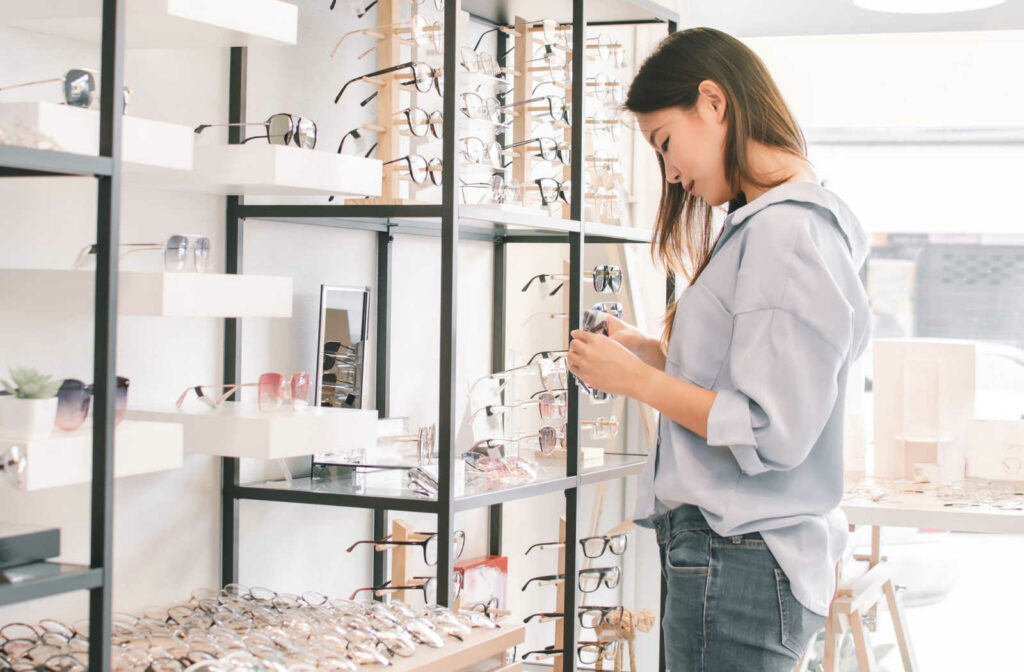 The Details of Asian-Fit Glasses
A comprehensive fitting for your new glasses is crucial to ensure they fit safely and comfortably. But your optometrist and optician have you covered! Along with a comprehensive eye exam, your eye care team will ensure your new frames fit securely in all the right ways.
Everyone is unique, so your glasses will be as well. Asian-fit glasses also feature different measurements that consider your lens, bridge width, and temple length. Measurements for these specially-designed frames are usually smaller than standard-fit frames. But your optometrist and optician can work with you to find the right fit!
Getting Your Personalized Frames
Asian-fit glasses are an excellent option if you have unique features that standard-fit frames just don't complement. Your eye care team will help you narrow down a wide selection of trendy CARIN eyewear options to find the perfect pair that shows your personality to the world. Book an appointment at Eye Lab today to see if Asian-fit glasses and CARIN eyewear are a good fit for you.